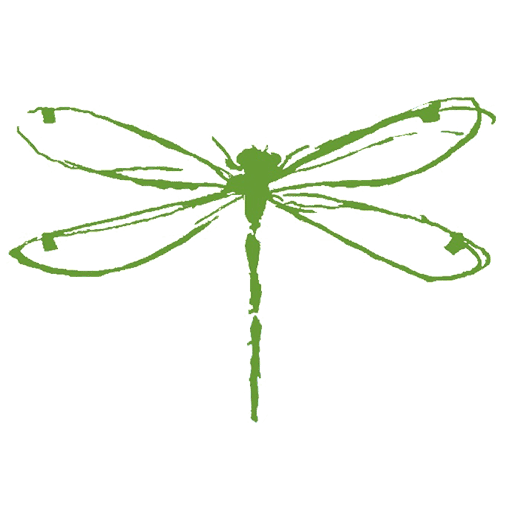 About Denovo
Therapy
Denovo Therapy is a collaborative and multidisciplinary mashup of a doctor's office and a mental health clinic. Our mission is to innovate mental health in our region. We work at the intersection of medical, psychotherapy, and psychedelic care models. We opened in June of 2019 with  the mission of providing expert, safe, and ethical psychedelic therapy to West Texas. Since then, we have grown to add medical staff and therapists trained in psychedelic-assisted psychotherapy, specifically with ketamine. We currently provide many modalities of psychotherapy, intravenous ketamine, ketamine-assisted psychotherapy, and oxytocin-assisted therapy.
We trained with the Ketamine Training Center with Dr. Phillip Wolfson, a ketamine pioneer and author of The Ketamine Papers. We are members of Ketamine Psychotherapy Associates. We also trained in MDMA-assisted therapy from the Multidisciplinary Association of Psychedelic Studies. We are hopeful and excited to offer MDMA-assisted psychotherapy as soon as it is FDA-approved. We are experts and frontrunners in psychedelic therapy with combined decades of experience in non-ordinary consciousness experiences, with and without medicine assistance. We work with a non-profit, West Texas Mental Wellness, to expand access to all mental health care services for those in need. We work with local universities and are involved in research and publication efforts in order to expand the psychedelic therapy field. We also have community education initiatives to teach local psychotherapists, medical practitioners and students about the practices and challenges of psychedelic therapy.
We are serious and sincere about our expertise and ethics. Psychedelic therapy is a promising and potent care option for those who are suffering. However, it is not for everyone and requires a unique ethic, skilled delivery, and respect. Psychedelic therapy is a treatment, and like any other medical or mental health intervention, it is unethical to promise results, and results do vary based on the individual. We are proud to say there are not yet many clinics like Denovo Therapy around the country and we are honored to be in Lubbock with our friends and family. When you come to Denovo Therapy, we hope you can see and experience the skill, passion, and care we have for our patients and clients. 
Annie has been in the mental health field for over a decade, she has been privileged to work with people of diverse backgrounds and all walks of life. Her social work education and experience as an LCSW (Licensed clinical social worker) informs her approach to take into consideration how each client may interact with their environment, including family, work, school, community, and beyond. In psychotherapy, Annie draws from Jungian concepts such as dreamwork as well as existential and transpersonal explorations. Her counseling also often incorporates behavioral skill development with narrative therapy and ideas from the Internal Family Systems model. It is her promise to work alongside clients to listen, affirm, and encourage every step on the road to recovery. From current challenges and past harms Annie goes with her clients on the journey toward healing and living a vibrant, wholehearted life.
See the below information to contact Annie:
(806) 535-5108
annie@wholeheartedendeavors.com
wholeheartedendeavors.com
Ben spent 15 years working in medicine across multiple different specialties including the emergency room, labor and delivery, operating room, lab, medical/surgical, and clinical informatics. His passion comes from his personal experience with mental health and a desire to see others find healing. He started DENOVO Therapy to innovate mental health for his West Texas community. He is proud that he built the clinic's business, medical, and therapy infrastructure from scratch. Ben has a Bachelor's from Texas Tech University. He trained with Dr's Wolfson and Schwartz in Ketamine Assisted Psychotherapy(KAP) + Internal Family Systems(IFS) with the Ketamine Training Center and is a member of Ketamine Psychotherapy Associates. In addition to managing daily clinic operations, Ben enjoys assisting patients and therapists with ketamine sessions, training practitioners in psychedelic therapy, and offering integration and IFS sessions. Ben provides psychedelic clinic consulting services to psychotherapy and medical professionals with clients across North America. He enjoys reading, yoga, martial arts, camping and down time with family. He is a Lubbock native where he lives with his wife and 3 sons. You can read more about his personal story here.
Cody grew up in the Lubbock area and moved back after being away briefly to live in Kansas City, MO and Rochester, NY for his husband to finish his PhD requirements. Cody is motivated to work with people to encourage growth and fulfillment. In therapy, he helps his clients identify patterns that cause distress and then use their strengths to create new relationships and experiences. It is important to Cody to create a non-judgmental environment. Regardless of what brings anyone to therapy, he is here to be helpful, and is accepting to all people, couples, and families, including those who identify as LGBTQIA+.
Cody has a PhD in Couples, Marriage, and Family Therapy. His research experience is exploring LGBTQIA+ resilience. Cody also has clinical experience in working with addiction in families and couples. Additionally he has a background in Employee Assistance and Organization Consulting. Cody has been practicing therapy since the beginning of his clinical training 11 years ago, and has been in private practice for 3 years.
See the below information to contact Cody:
Diane received her Master's Degree in Counseling from Lubbock Christian University in 2011. She loved working as a Bereavement Counselor at a local Hospice for six years before entering private practice. She also served as an on-scene Crisis Counselor with local law enforcement for several years. Diane's personal experience of loss, trauma and triumph, along with her training, allows her to meet her clients with empathy and compassion. Her belief is that we all possess a deep well of wisdom and "knowing", if we only have a safe place to explore these parts of ourselves. Her goal is to provide that safe place where her clients can heal and grow. Her work is based largely in Attachment Theory and she is also trained in EMDR and Ketamine Assisted Therapy.
Diane takes great pleasure in nurturing and providing hospitality to her friends and large family. She and her husband share 8 children, three dogs and a love for travel. Her hobbies include gardening, quilting and cooking.
See the below information to contact Diane:
(806) 620-1166
dianenormancounseling@gmail.com
https://www.psychologytoday.com/us/therapists/diane-norman-counseling-lubbock-tx/305970
Elizabeth has 15 years of experience in the field of mental health. She has worked alongside individuals, couples, and families experiencing challenges related to diagnoses such as mood and personality disorders, adjustment to life changes or events, grief and loss, and PTSD. She is trained in EMDR and utilizes many modes of intervention such as mindfulness, art therapy, music therapy, and CBT in order to meet clients where they are. Elizabeth believes that we are each the expert in our own lives and that emotional relief can be found through self exploration within the safety of the therapeutic relationship and holds fast to the words of C. G. Jung when he stated, "I am not what happened to me, I am what I choose to become".
See the below information to contact Elizabeth:
elizabeth@allofusonecounseling.com
https://www.psychologytoday.com/us/therapists/elizabeth-marie-villarreal-lubbock-tx/130524
Felecia has worked in several different health care positions with varied populations for more than a decade with her primary position being as a licensed paramedic. She attended LCU and majored in biology before being called to the healing work of EMS. She gained a degree in emergency medical management and has worked in county and city EMS since 2011. She is also on a state infectious disease team which dedicated their work to Covid patients at the beginning of the pandemic. Prior to EMS, she worked in patient unit management in OB/GYN and internal medicine. She began her journey in consciousness work and spirituality after recognizing a need for healing among first responders. She is now dedicated to helping others with their healing and is honored to provide support to anyone else on their own journey. She is also an advocate of a regular meditation practice and joy journaling. She is a healer at heart and is now pursuing more education in psychedelics, mindfulness, and meditation. She spends her free time with her 3 sons, in used books stores, and continues to keep her EMS skills on point by remaining on an ambulance as often as possible.
"Stay curious and open minded. Just be and enjoy now while you have it."
Lindsay has been in and out of the counseling profession since 2007 working with a variety of client populations. In this time it's become apparent to her that what facilitates growth is trust in the natural healing process of the psyche as well as the safe container of relationship inside psychotherapy.
With a natural curiosity for exploring consciousness Lindsay feels excited and grateful to partner with DeNovo Therapy utilizing ketamine assisted psychotherapy as an experiential treatment for depression, anxiety, and trauma. Lindsay also brings her knowledge and training in therapeutic yoga and EMDR into her work with her clients. Currently Lindsay is furthering her education at Pacifica Graduate Institute working toward a PHD in Depth Psychology and Integrative Healing Practices.
See the below information to contact Lindsay:
(806) 602-2991
lindsay@denovotherapy.com
https://lindsaykkerr.com
McKaley has been working in the mental health field since beginning her graduate work in 2019. She graduated with her masters in Clinical Mental Health Counseling in 2022 and now works as a Licensed Professional Counselor Associate under the supervision of Carol Kent, LPC-S. Throughout her work thus far, she has found a non-judgmental and holistic approach to therapy to be foundational in the work of healing. These values are what brought her to DENOVO.
McKaley often sees clients who are experiencing difficulty adjusting to changes in their life or who are choosing to heal from painful narratives birthed out of grief, trauma, stress, or unhappiness. She will partner with you in making meaning of your story and finding the strength that lies within it. Alongside talk therapy and Ketamine Assisted Psychotherapy, she is able to offer EMDR as a treatment modality as well.
For fun, McKaley enjoys spending time with her husband, practicing yoga, being outside, and playing D&D with friends. McKaley welcomes your honest self and honors them as a valuable member in the family of things.
See the below information to contact McKaley:
(806) 256-8472
hello@counselingwithmckaley.com
https://www.psychologytoday.com/us/therapists/mckaley-jackson-lubbock-tx/969796
Rachelle has been practicing as a certified yoga therapist (C-IAYT) and iRest® meditation teacher for nine years. She also holds an M.A. in Somatic Depth Psychology. Rachelle's focus is on the somatic, or felt experience, of the body and its relationship to and interconnection with mental and emotional health. Her work in private practice with clients is a blend of practices that mean the most to her from the traditions of somatics, nondualism, depth psychology and hatha yoga.
What does this look like in practice? Often our traumas and losses have created a disconnect between our bodies and our minds and we experience un-ease as a result. Rachelle supports the reconnection to body and soul for students and clients as they construct meaning and a renewed sense of ease with life. This may happen through movement, breath, meditation, rest, or imagination. Her sessions with clients are a creative blend of tools that meet whatever is arising in the moment.
Rachelle has been teaching in one form or another for over twenty years. She holds space with curiosity and reverence for what it is to be human. Being outdoors or with friends is what she calls fun. Her greatest delight presently is being mama to her son James, who has also become her number one teacher.
See the below information to contact Rachelle:
(970) 217-8220
rachelle@breatheeatheal.com
www.breatheeatheal.com
Rachel Wanzor-Box CNP is a master prepared Nurse Practitioner who is dual board certified as a Family Nurse Practitioner and an Emergency Nurse Practitioner. She graduated from Texas Tech University Health Science Center in 2012. She has worked full-time at University Medical Center for the past 6 years and at Denovo Therapy part time for the past 2 years. She began working at Denovo to help patients with anxiety, depression, and trauma who have failed more conventional methods of treatment. Her passion is helping others have more full and functional lives that they can enjoy.
Rose Winter is a family nurse practitioner (FNP) and believes in the Aloha Spirit of being loving and kind to everyone. She enjoys helping people discover their path to LIVING. She is often silly and loves all adventures big and small. Her five kids and Big John are the lights of her life. She attended Angelo State University to become a FNP and also has a dual masters degree from Lubbock Christian University in Nursing Education and Administration.
Stephanie has been in the healthcare field since 2008. She studied at Texas Tech University. She earned her degree as a Family Nurse Practitioner in 2012. She enjoys working at Denovo Therapy because of the rewarding nature of the practice. She believes stigmas around mental health interfere with overall health and happiness of a majority of the population, but she has found that Denovo is helping to break down that barrier. Stephanie states that "through Ketamine Assisted Psychotherapy people are achieving a well rounded state of health".
Tyler Copeland has been a Family Nurse Practitioner since 2018. Tyler graduated with
his Bachelor of Science in Nursing from West Texas A&M University in 2012. After working as a RN for a time at University Medical Center, he returned to school and obtained his Family Nurse Practitioner degree from Lubbock Christian University in 2018. He spent 2 years in Friona, TX working as a FNP at Parmer Medical Center where he treated patients in the local hospital, family medicine clinic and emergency department. In 2020 Tyler and his family decided it was time to return to Lubbock to be closer to family. Since 2020 he has been working at University Medical Center as a Hospitalist with the Internal Medicine Department. Shortly after returning to Lubbock, Tyler also began working at the Denovo clinic in March of 2021.
He enjoys helping treat people with mental health conditions and wants to help reduce the stigma of mental health conditions in the community and the world today. Tyler is married to his wife Brandi and has lived in the Lubbock area since 2012. They have one daughter, Elliott, and a dog named Benny. When Tyler is not working he enjoys spending time with his family/friends and playing golf.
Katie is a psychologist-in-training earning her PhD in Clinical Psychology at Texas Tech University. She received her bachelor's degree in 2020 from Abilene Christian University and will have her master's degree in Clinical Psychology conferred in Spring of 2023. Katie has been connected with Denovo since 2021. Her therapeutic lens is guided by mindfulness work, deep emotional awareness, and providing clients with a space of non-judgmental connection. In her clinical work, Katie hopes to focus on assisting clients in navigating depression, anxiety, trauma, and transitional periods, especially within the ketamine space. Her research at Texas Tech is focused on the intersection between anxiety, depression, substance use, and social relationships (i.e., romantic relationships).
Clinical Psychology Doctoral Student
Dan is a clinical psychology doctoral student at Texas Tech University, where he researches psychedelics, alcohol, and substance use more broadly. He's interested in integrating Denovo's training in ketamine-assisted psychotherapy with traditional, evidence-based cognitive and behavioral approaches. He also hopes to use his training here as a springboard for learning other psychedelic-assisted therapeutic modalities. In his free time, Dan enjoys spending time with his friends and family, traveling, listening to music, playing basketball, and more.